Philosophy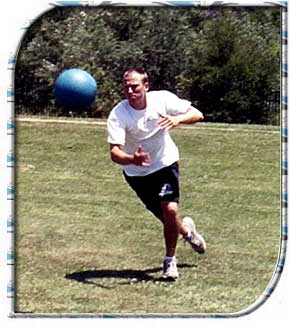 The philosophy of New Wave Sports Conditioning is to utilize functional sports strength & conditioning to help all athletes in their pursuit of excellence. All sports require multi-joint, multi-plane, multi-directional movements, and training needs to be structured in a way that will prepare the athlete for that reality. The athlete is trained using a strength & conditioning program, which will best transfer to the actual playing conditions of that sport. A great example of this philosophy is the use of medicine balls to replicate the integrated muscle movements utilized during the golf swing. A secondary emphasis of a strength & conditioning program is to reduce the risk of injury. All sports strength & conditioning programs are based on a strong scientific foundation and developed from sound training principles. A well-rounded strength & conditioning program includes all of the following training components:
It is also a core philosophy that each athlete be well educated on all these components, and have a solid understanding of why each strength & conditioning program is designed in a particular way for that athlete.
The overall philosophy is based on honesty, integrity, and building quality relationships. The overall mission is to provide the guidance, motivation, and education to help athletes of all skill levels to reach their maximum potential and sports specific goals.